An industrial platform
that integrates all ACSL technologies
ACSL has been providing unique control technology that corresponds to the "cerebrum" and "cerebellum" of drones since the establishment of the company. In the "cerebellum", conventional PID control assumes flight under certain conditions, but the model-based nonlinear control developed by ACSL is designed for flight under all conditions. In addition, the "cerebrum" is developing cutting-edge environmental recognition technology by integrating Visual SLAM, AI, LiDAR, etc., which function just like the human eye. As a result, drone is able to fly autonomously and achieve high performance, safety and reliability in a variety of applications.
ACTIVE
[ The five senses / cerebrum ]
VISUAL SLAM /
AI / LiDAR
etc.
Actively acquire and analyze
environmental changes
REACTIVE
[ Autonomic nervous system / Cerebellum ]
NONLINEAR CONTROL
Non-linear control to control flight in all conditions

FEATURE 01
The core - the "cerebellum"
Model-based nonlinear control
The drone's cerebellum, called the flight controller, is responsible for the drone's attitude and flight. When the wind blows, it recognizes that it has tilted and calculates and rotates the number of revolutions of the propeller required to return to its posture. At ACSL, we have independently developed the cerebellum, which is more important than anything else. While most of the market uses PID control, which assumes flight under certain conditions, ACSL is developing model-based nonlinear control. It builds a model of the drone to accommodate flight under all conditions and provides optimized attitude control.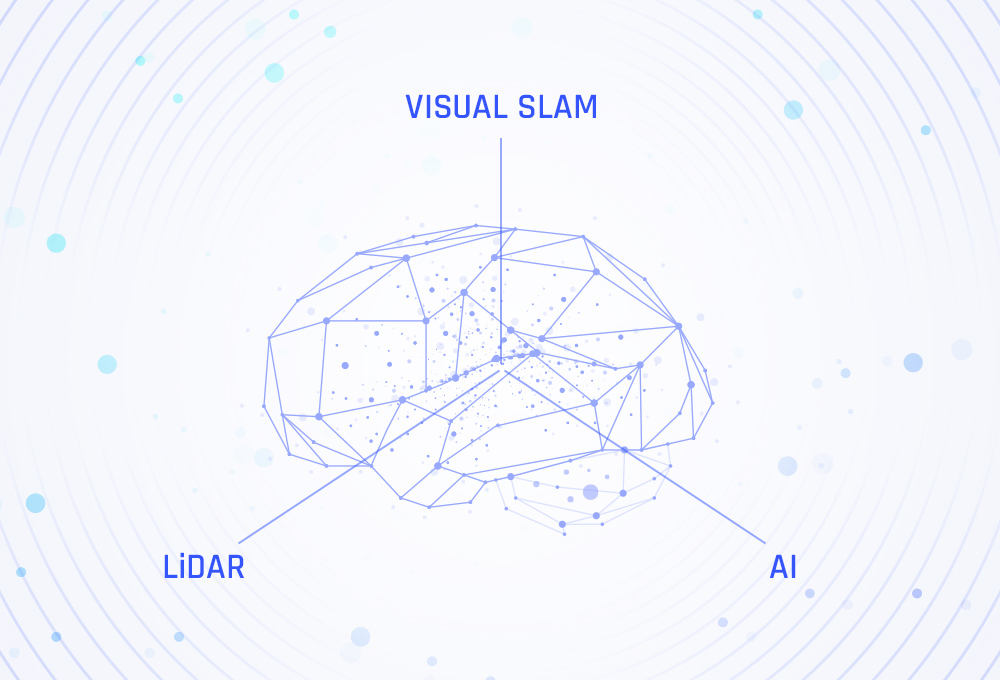 FEATURE 02
The age of the "cerebrum"
Environmental awareness using multiple sensors
The "cerebellum" alone is not capable of autonomous flight. In human terms, this is like walking with your eyes closed and your ears plugged. It is a situation where you don't know what's in the direction you're going. That is where the "cerebrum" comes into play. At ACSL, we are developing the most advanced environmental recognition technology by integrating Vision, AI, LiDAR, etc., in the same way as human eyes and ears. By utilizing these sensors, the drone will be provided with various information about the surrounding environment in which it is flying in real time. This makes autonomous flight possible even in complex environments, such as in chimneys, tunnels, and indoors.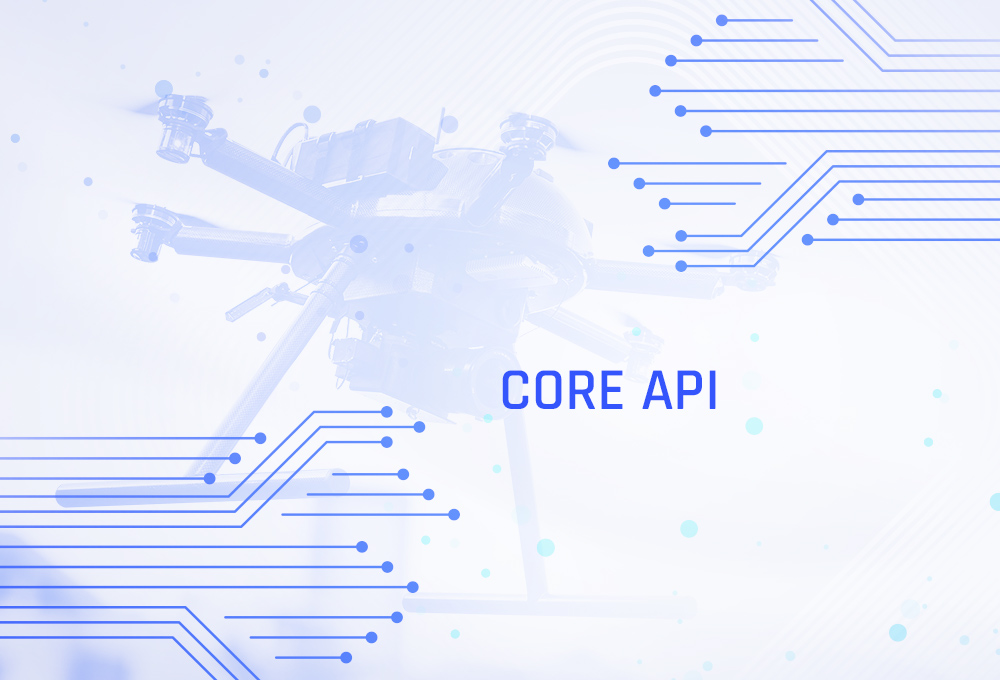 FEATURE 03
Scalability
Customizable for industrial applications
The control required is different between flying in an open sky and flying in a narrow tunnel. At ACSL, both the "cerebellum" and the "cerebrum" are independently developed from the source code level, allowing for a wide range of scalability and customization for industrial use. By developing the important control parts independently, it is also possible to ensure security. This control is provided as a highly compatible development library called CoreAPI, which allows you to control the ACSL drone from other systems and develop your own user interface.